Rhonda Shanahan, the owner and creative force behind The Whimsical Chair, has had a passion for colorful textiles in clothing and furniture from childhood. This passion was cultivated by her grandmother and mother, who taught her the art of sewing and creating with beautiful fabrics.
After earning her degree in fashion merchandising, Rhonda spent many years working in retail sales and display. Her love for sewing and beautiful fabrics never diminished, and in 2009 her upholstery journey began. Rhonda's first project, reupholstering a wingback chair, ignited her passion for reupholstery, and she became hooked on the craft.
Her dedication to the art of upholstery led her to restore and refurbish several antique and vintage chairs for her own home. After moving to Colorado, her pursuit of knowledge and improvement in the field continued through online education.
As Rhonda honed her upholstery skills, her talents caught the attention of friends who sought her expertise in reupholstering chairs and settees for their homes. This growing demand for her work marked the beginning of The Whimsical Chair.
Rhonda takes great pride in restoring furniture pieces that hold sentimental value and cherished stories for her clients. Her vision for her business is deeply rooted in her desire to help clients honor their family heirlooms and especially enjoys the process of designing each chair as a unique and one-of-a-kind conversation piece for clients' homes.
Rhonda's dedication to preserving the stories behind each piece she works on and her commitment to creativity ensure that The Whimsical Chair will continue to thrive as a place where cherished furniture finds new life and becomes a source of joy and pride for her clients.
Q & A (Interview with Rhonda Shanahan - Owner)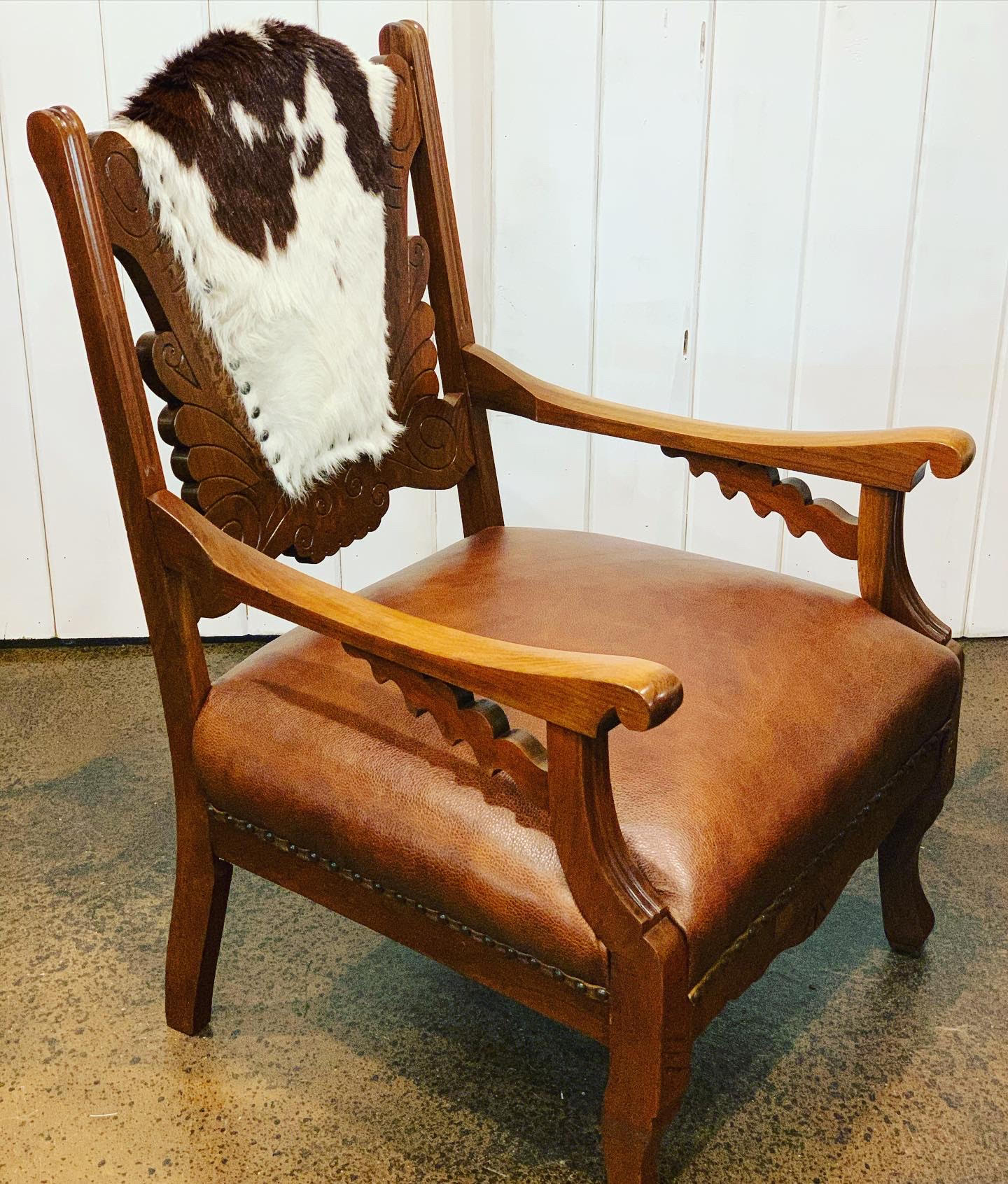 What inspired you to get started in the upholstery field?
"I've been sewing since I was a young girl. I've always loved beautiful textiles. I was a stay-at-home mom when we had our three young kids. When they all started school, I signed up for an upholstery class through the extension office. That was in 2009 and my upholstery journey has grown from there."
Most common question from customers?
"Is my piece worth reupholstering? Most of my client work is on family heirlooms. I love working on pieces that have a story and some history."
Biggest challenge for your shop?
"My biggest challenge would be working from home and lack of space. I live in Colorado so renting a commercial space doesn't make sense for my small business. I'm usually working on 2-3 pieces at one time. I have to keep the flow of furniture coming in and going out equal, so I still have space to work."
Can you tell me about one of the most challenging, funniest, most memorable, or nightmare customer stories/projects you've completed?
"The most challenging thing is that almost every piece is different. They say it takes roughly 6,000 hours to become a proficient upholsterer. I feel like that number may be higher. I have a nightmare upholstery story with a vinyl dental hygienist stool. I tried three times to sew and pull it on the seat. The vinyl ripped all three times. I reached out to the client and asked if I could do it in leather. She agreed and it turned out great. I rarely work with vinyl. It's completely different to work with than leather."
What is a fun fact about you or your business that most wouldn't know?
"I'm an Iowa farm girl. I was in 4-H and FHA growing up. I think this is where my upholstery really began. I'm glad my mother and grandmother taught me how to sew. I wish they were still here to see my business now."
What is your trademark, brand or unique skill or process that is distinct to your work?
"I love custom upholstery with a creative flair. Using leather and whimsical fabrics together is what I love most."